Once reserved for traditional or classic settings and interiors, marble is enjoying a renaissance and experiencing a new lease of life. Used floor-to-ceiling to make a statement or in small accessories for a subtle impact, the natural stone has been implemented by the design world in everything from kitchen countertops and flooring to heavy-duty sinks.
Marble is now clean, modern and minimalist, often becoming the feature in the room rather than being fussy and opulent. Teamed with classic black and white or copper and pale pink, marble is given a contemporary refresh, and is a chic addition to any interior.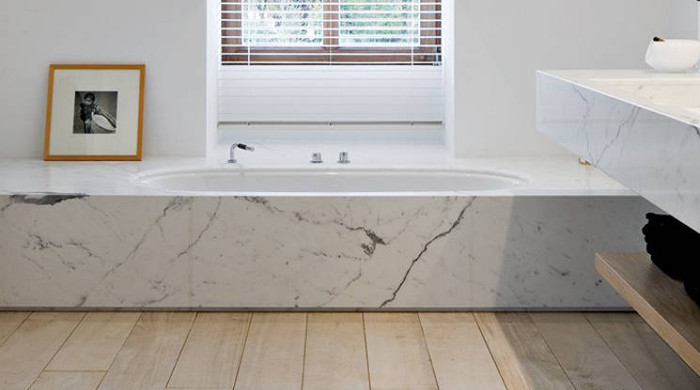 Here, marble is incorporated into a low bathtub and matching sink. Plain wooden floors, white walls and only a couple of accessories keep the marble fresh and modern. Image property of Stone Collection.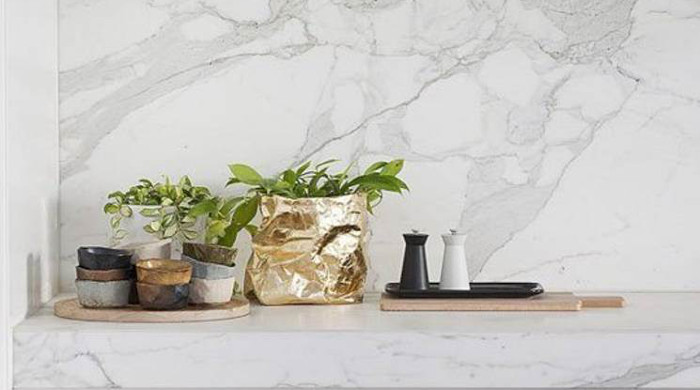 Marble shelving can add another dimension to a simple room like this one. By sticking to ornaments and decorative pieces in shades of brown, grey, black and gold, the room remains stylish and doesn't steer away from the minimalist aesthetic. Image via Hecker Guthrie.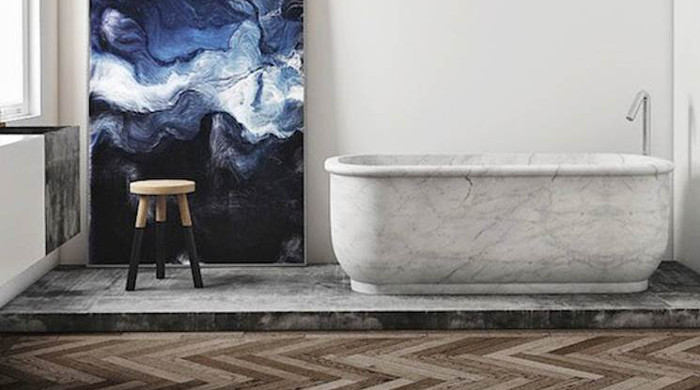 A deep marble bathtub like this one can create a real statement piece in any bathroom. White walls and unfinished concrete give a slightly industrial and effortless feel to the room, and provide a contrast to the elegance of the marble. Image property of Katty Schiebeck.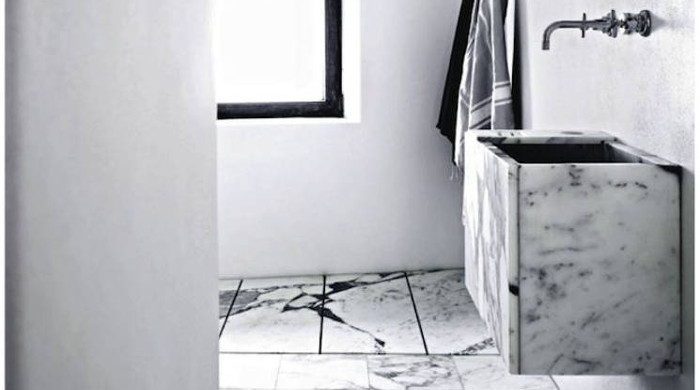 The marble floors and deep sink add modernity and elegance to this rustic bathroom. Blacks, greys and whites are echoed in the rest of the styling, resulting in a room that is chic and stylish, and complements the historical charm of the house. Image by Tommaso Sartori.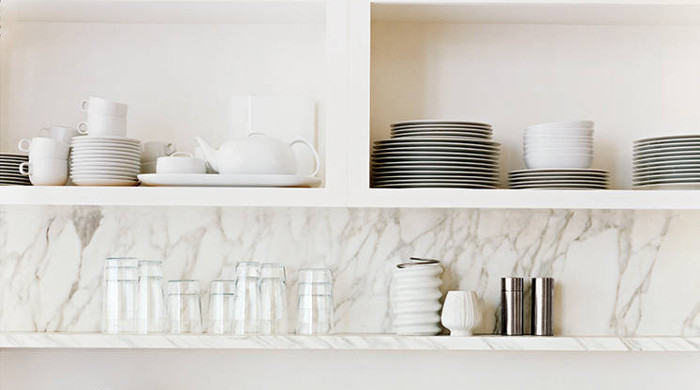 This room shows that even a small dose of marble can work really well and create an impact. This sleek marble shelf adds a design detail that is perfect for the minimalist who doesn't like a lot of colour or print. Image by Annie Schlechter.