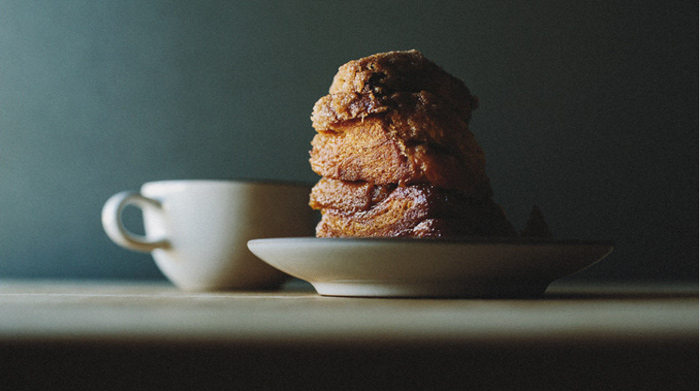 As the weather begins to turn, we ourselves turn to comfort food, warming stews and hearty breads. Hours are spent poring over food blogs to find recipes for the week ahead. One of our favourite blogs for healthy, wholesome and hearty recipes is Sprouted Kitchen.; created by Sara and Hugh Forte with stunning visuals of their whole food recipes.
This is one of our current favourites, it's the perfect autumnal breakfast so we wanted to share it with you…
Yeasted Pumpkin Bread by Sprouted Kitchen
I used a natural cane sugar as called for, but next time I will swap in some dark muscavado to lend a little of that caramely goodness that pairs well with pumpkin. The one cup of sugar that gets layered in the bread makes it on the sweeter side, scale back if you prefer it less so. Note this is not a slicing bread, it breaks in chunks for a free form breakfast treat.
Ingredients
4 Tbsp. unsalted butter
1/2 cup milk
2 1/2 tsp. active dry yeast
1 1/4 cups natural cane sugar, divided
3/4 cup pumpkin puree
1 tsp. sea salt
1 1/3 cup unbleached bread flour or all purpose
1 cup spelt flour
1 Tbsp. olive oil
2 tsp. cinnamon
1/2 tsp. fresh grated nutmeg
For the full recipe and method, visit Sprouted Kitchen.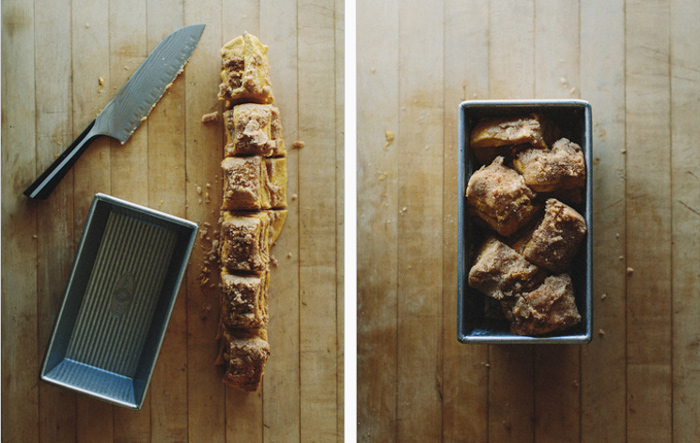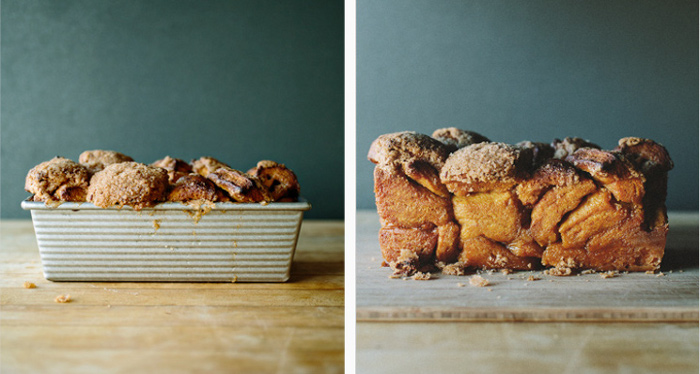 Original recipe from The Kinfolk Table: Recipes for Small Gatherings. Recipe and Images by Sprouted Kitchen.