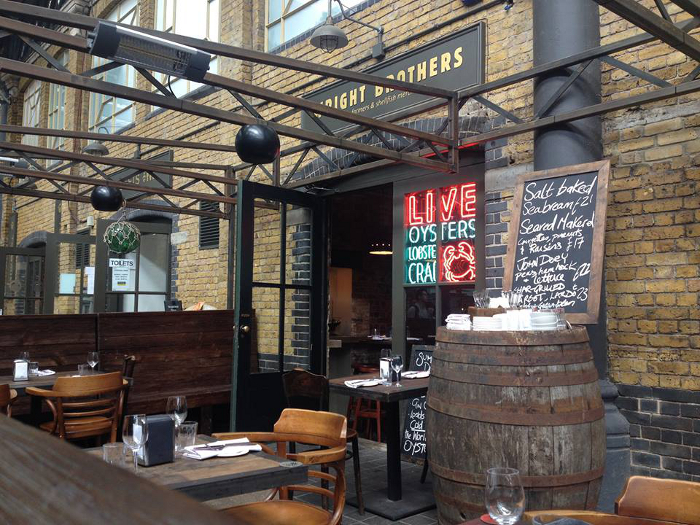 Attending Graduate Fashion Week at the Old Truman Brewery, coffee was supplied in abundance but food in sizable quantity – predictably perhaps for a fashion event – was sadly lacking. Finding ourselves practically next door to Spitalfields Market however, the Coggles' team could not resist a venture over to the new Wright Brother's Spitalfields. With it's beautifully atmospheric decor and delightfully fresh offering – you can spy the room where the oysters are kept downstairs if you take a gander – we're certainly glad we did.
As with the rest of the Wright Brother's offerings, the new venue offers a bold and innovative 'sea-to-plate' experience, offering varieties of seafood and crustecea throughout the day. By no means experts on the subtle differences between a Jersey Royale Oyster and one fresh from Lindisfarne, the staff were both knowledgeable and attentive. Oysters of this size have taken three years to mature and so – contrary to what some may tell you – it is essential that you chew properly in order to full enjoy the rich and fruity flavours. We can also heartily recommend the house smoked cumbrae rocks with horseradish and crackers, which is perfectly complimented by a glass of prosecco. Diners have the chance to choose live crab, lobster or oysters from the seawater tanks – containing 1400 live shellfish (with a further 9000 in holding tanks visible in the basement) – so you won't be short of choice. Embarking on a culinary journey, it is tempting to order one of everything on the menu – alas, if only money and time were endless!
A welcome addition to Spitalfields, The Wright Brother's fill the seafood niche on the market's thriving food scene perfectly.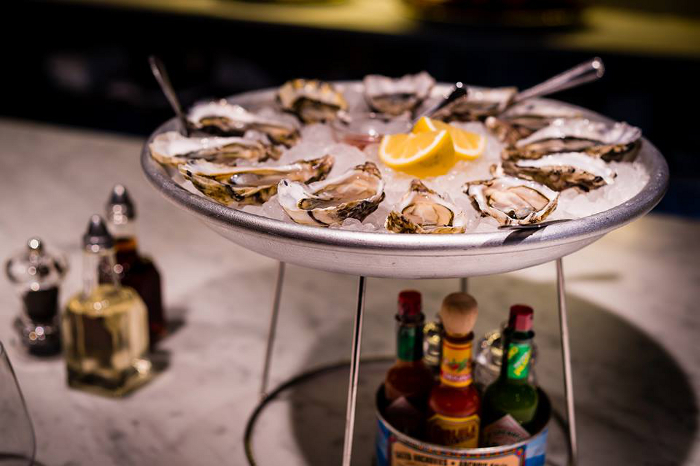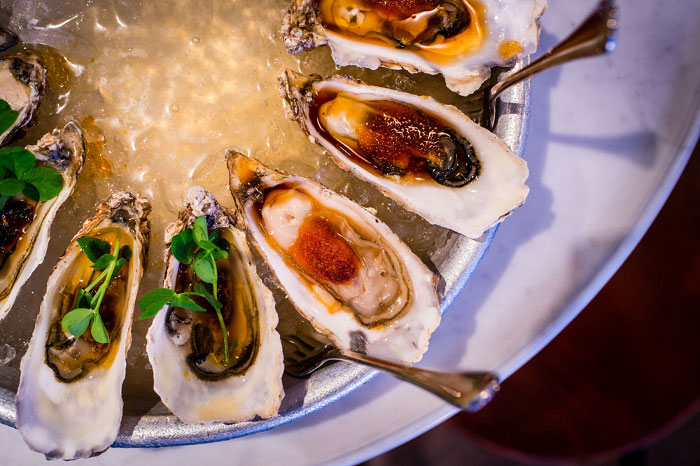 Words by Olivia Cooley. Images property of Wrights Brother's Spitalfields.