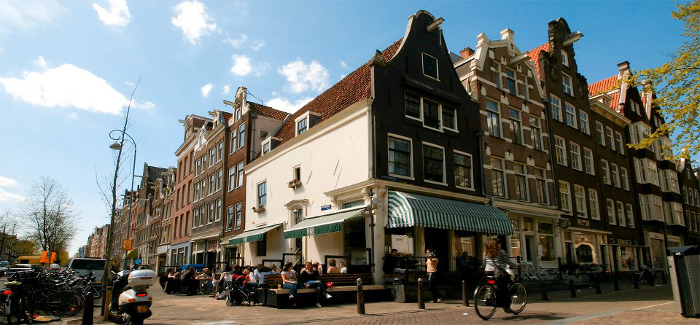 Sometimes the best type of restaurants are the type that only really do one thing, but do it amazingly well. So it is with Winkel 43,  providers of the best homemade apple pie in the whole of Amsterdam (a bold statement for us to make, but one that we feel is justified). One glance at the huge portions provided, golden brown crusts overflowing with chunks of stewed apple, accompanied by a mound of whipped cream, and we're almost positive you would agree. Taste it and we know you definitely would.
Positioned in the heart of the Jewish quarter 'Jordaan' and the Noordermarkt, market days are particularly busy for Winkel 43. Ensure you leave lots of time to join the ample queue, the pie here is considered somewhat a local delicacy and reservations cannot be made. Whatever you do don't leave it until the end of the day – there would be nothing worse than arriving to leave without a slice because you were late! The venue itself can be found on the corner, where Westerstraat runs into Noordermarkt, a pretty house built in typical Amsterdam style. The restaurant's corner premises means it is the perfect place to while away a few hours with a good coffee and a book (the pie is a given), in prime people watching position.  Open from early in the morning until ten in the evening, the bar doesn't close until well after midnight, so you could even spend all day here if you wish!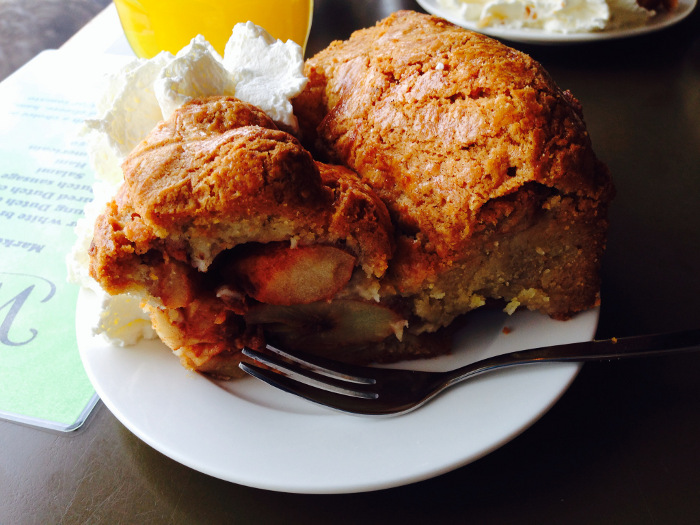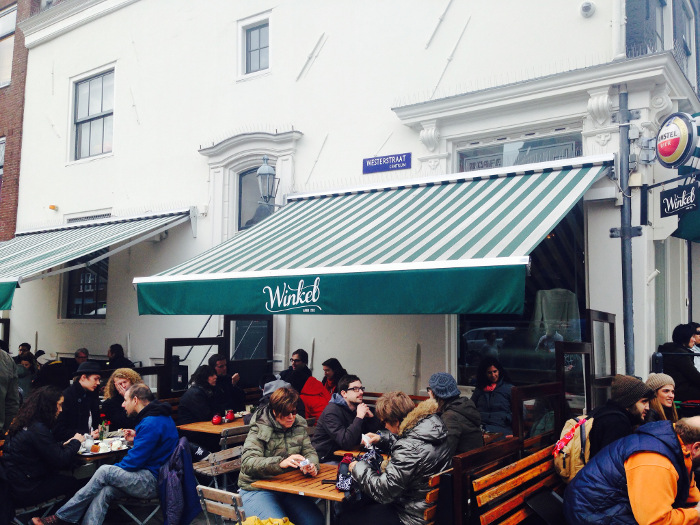 Words by Olivia Cooley. Images by Olivia Cooley and top image property of Winkel43.