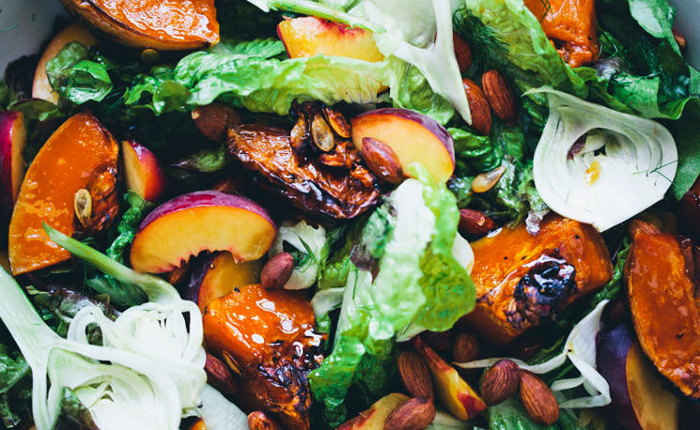 We are steadily making our way through the beginning of 2015 and the new year's resolutions are still intact. Healthy eating is a staple of the January detox, but there is no need to lose pleasure in food just because the start of the year has triggered an impulse to diet. There are a plethora of amazing, natural and healthy flavours and recipes to explore that will excite your tastebuds.
One such recipe is a Roasted Pumpkin and Peach Salad that we spotted over on Green Kitchen Stories, one of our go-to blogs for all things delicious and nutritious. Created during their travels in Australia for a picnic with some of their readers, this is simple but entirely beautiful salad that can be thrown together with little effort but achieve maximum flavour.
If you can't get hold of a pumpkin, it is January after all, you can also use Butternut squash so there's no excuse not to enjoy this healthy delight.
For full recipe and method, visit Green Kitchen Stories here.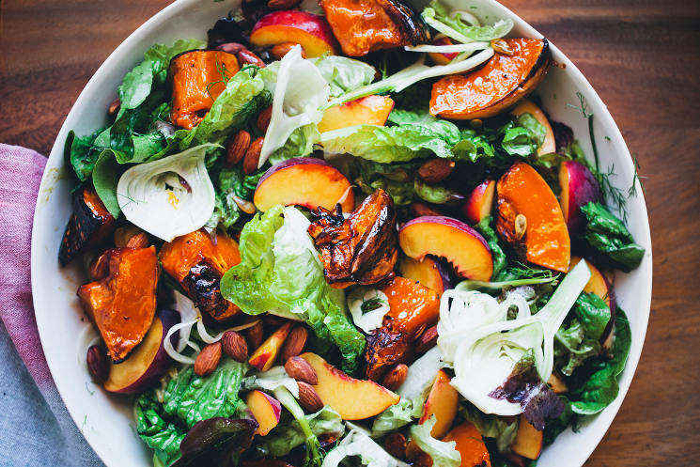 Images property of Green Kitchen Stories.