You would be forgiven for thinking that gym leggings are purely worn for fashion led purposes due to the rise in influencer activity and increase of their presence.  However compression leggings, as they are most commonly known, have grown in popularity due to their technical properties and performance enhancing abilities.
To keep you up to date with sportswear's latest buzz product, we answer the most frequently asked questions about compression leggings…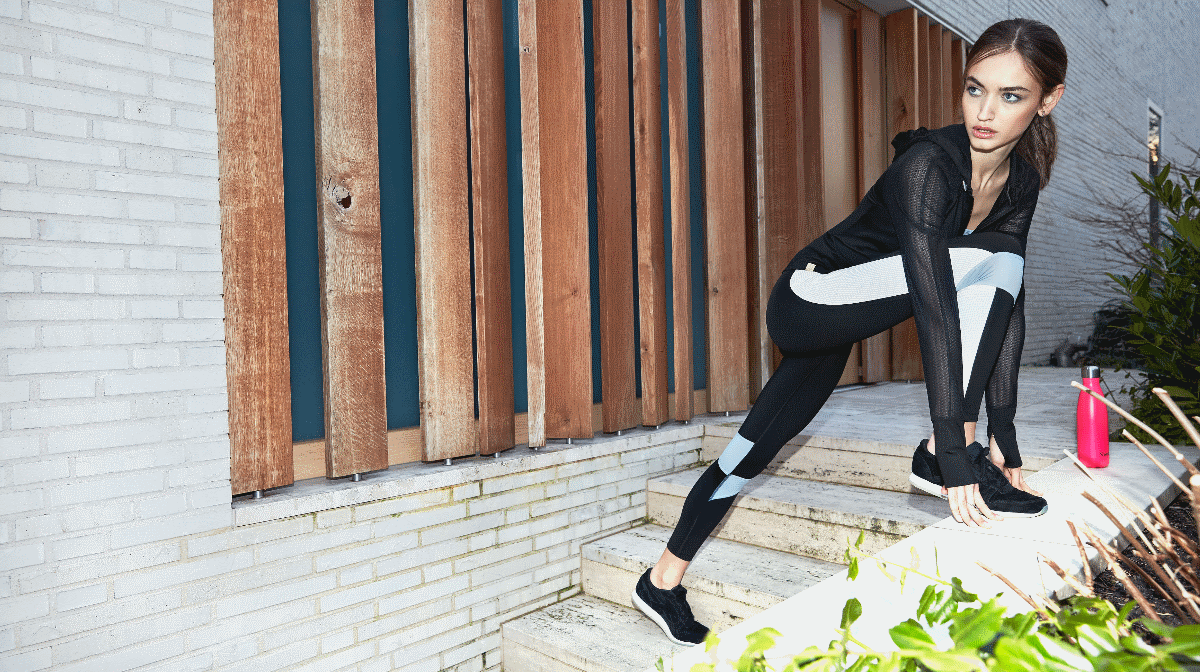 What are compression leggings?
Compression leggings are snug tight leggings that are usually made with stretch knit materials such as Elastane. This kind of fabric allows the leggings to expand and contract without losing their original shape. They are otherwise known as tights due to their skin tight feel and flexibility. Compression leggings are worn to enhance sports performance, blood circulation and sweat control.
How do compression leggings work?
For Sweat Management:
Compression leggings are made with materials that contain moisture wicking properties. This means that the material has two jobs. The first, to transfer the moisture from the inner side of the material to the outer surface, and the second, to dry rapidly so that the sweat doesn't saturate the fabric. This cooling and drying process will continue throughout your workout or exercise routine; keeping both your appearance and feel, fresh.
For Muscle Repair:
Commonly abbreviated to DOMS, the severity of Delayed Onset Muscle Soreness is believed to be reduced when exercise is performed wearing compression leggings. It is understood through research that muscle repair improves at a greater rate when blood circulation is aided during a workout.
Due to the compression and the literal squeezing of the muscles, fatigue is reduced alongside tenderness post-workout. Without compression, there is less support for the muscle movements, increasing the vibrations that reduce power output and increase fatigue.
How should compression leggings fit?
As previously mentioned, compression leggings should be snug and a tight fit. However, they shouldn't be restrictive or cause pain due to their fit. Similarly, there shouldn't be any looser points down the leg or near the ankle. The more support each leg is given, the better the benefits.
Poor fitting compression leggings can lead to sweat build ups, causing condensation under the materials. The tighter the material, the easier it is for the moisture to travel to the outer surface and dry underneath. Poor fits can be a tell-tale sign of poor quality leggings; being either looser or tighter than the usual sizing structures.
We recommend investing in a good pair that will last a long time, surviving washes, tumble drys and many a gym session.