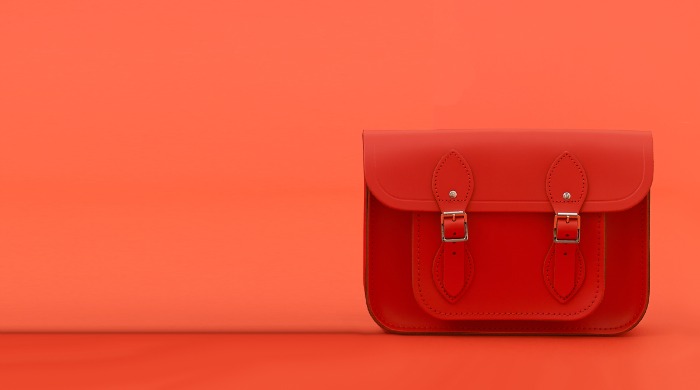 Since the humble beginnings of crafting satchels by hand at her kitchen table in 2008, Julie Deane and The Cambridge Satchel Company have grown into a globally recognised brand. Stocked in stores all over the world from London to Beijing, the love for the brand is evident.
With an initial investment of only £600 and the help of her mother Freda Thomas, Julie Deane spotted a gap in the market for British made, classic satchels of the highest quality inspired by those in Harry Potter. Stemmed from a wish for her daughter to attend private school to avoid bullies, The Cambridge Satchel Company began from love of family and craftsmanship.
From the very first satchel created, hundreds of new colours, styles and collaborations have emerged to the delight of bloggers, customers and celebrities worldwide. It's almost impossible to watch a TV show, read a blog or open a magazine without spotting a Cambridge Satchel.
In the six years since the very first Cambridge Satchel was made, the company has transformed from a small start up to one that is considering conquering global markets, can be found in cities across the UK and is capturing the attention of fashion brands including Vivienne Westwood who has collaborated with the brand. A range of other designers have also created capsule collections for The Cambridge Satchel Company, from Commes de Garcons to Christopher Shannon.
Now, with a multi-million pound investment from Index, who also invest in ASOS and Net-a-Porter, The Cambridge Satchel Company have set their sights on expanding further.
Words by Clare Potts. Images courtesy of The Cambridge Satchel Company.