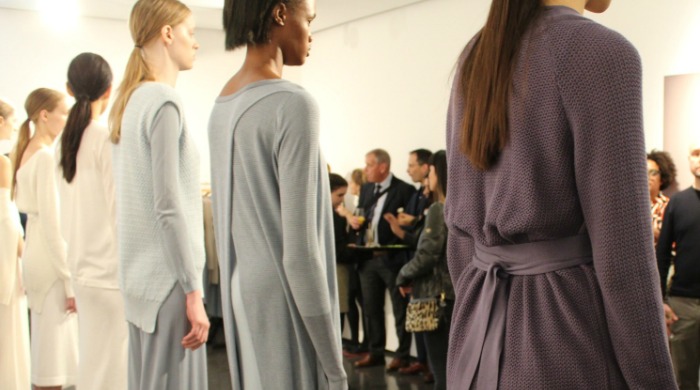 Dating back to 1784 Derbyshire, John Smedley uses premium merino wool from New Zealand and the finest Sea Island cotton to create the most luxurious of knitwear. Still manufactured in Britain, John Smedley is a brand that holds on to its strong values whilst being decidedly contemporary. We sat down with head designer Pip Jenkins to talk about the brand, her design inspiration and what we can expect to see next.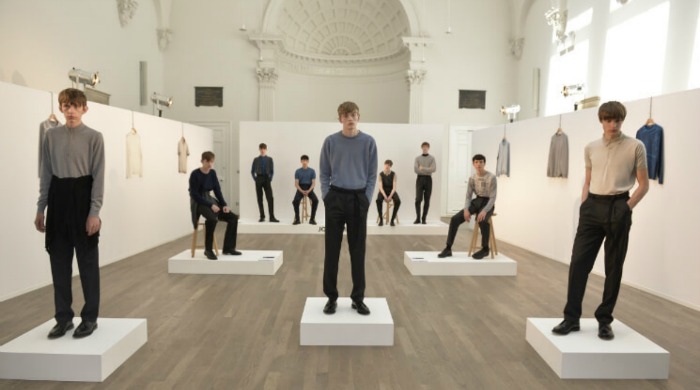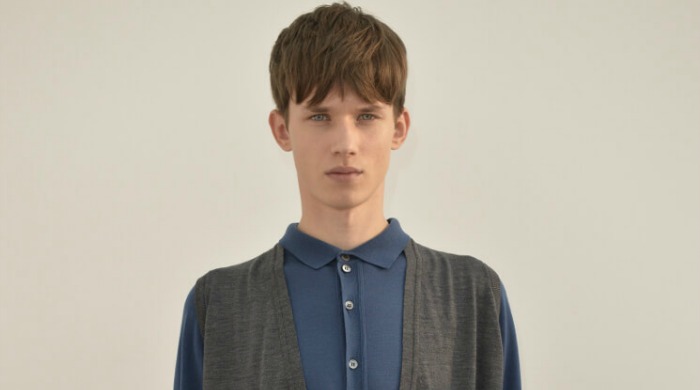 Question:

Tell us about John Smedley

Answer:

John Smedley is renowned throughout the world as a leader in the production of fine-gauge knitwear products; established in 1784 it is one of the oldest in the world. Still family-owned, the company continues to innovate while retaining the hand-crafted finishing techniques and using the finest quality raw materials available. Over the last 20 years, John Smedley has developed the world market for fine-gauge fully-fashioned knitwear with more than 70 per cent of output being exported to over 35 countries worldwide. We have also collaborated with brands and designers like Dame Vivienne Westwood, Margaret Howell, Yves St Laurent and Comme Des Garcons.

Question:

The brand dates back to 1784 – how has it changed since then? What has remained the same?

Answer:

John Smedley is and has been in a state of constant evolution, always looking towards the future but pairing this with our rich heritage and craftsmanship. Many things have changed – like the introduction of new machinery technology from Japan enabling us to develop innovative textures and patterns – but we still knit a high proportion of our production on fully-fashioned knitting machines that were installed in 1825, as we feel you can't beat the quality. We now have an in-house team of mechanics making parts for these machines to keep them running as smooth as they did when first introduced.

Question:

John Smedley pieces are made in the UK – why have you kept manufacturing in Britain?

Answer:

Manufacturing in Britain is one of our key brand values, and we feel that the garments we produce at our home in Derbyshire produce the world's finest knitwear. Everything down to the spring water we wash our jumpers in, to the generations of craftsmen and women knitting the jumpers, to the fine intent eyes hand-finishing the garment comes together to create a timeless, quality garment we are proud of and trust.

Moving our manufacturing out of Britain would take the heart out of John Smedley and our factory has stood the test of time being in the same place for over 230 years. Why change something if it isn't broken?

Question:

Where does inspiration for the collections come from?

Answer:

This season the collection draws inspiration from the passion and craftsmanship seen throughout the British abstract movement and in particular the work of pivotal artists Peter Lanyon, Patrick Heron and Victor Pasmore.

A true artist is obsessive by nature, pouring passion craftsmanship into every fibre of their being and in turn art; this season we look to our own passions and craftsmanship to create 'The Artistry of Knit'.

This collection uses a tonal palette to replicate texture reminiscent of brush stroke from both oils and classic paints to create beauty from these somewhat rough techniques, whilst new pattern detail recreates both etching and abstract stippling as a nod to the artistry masters of the movement.

At LC:M [AW16] we have an exciting new project where we've been working with the British artist Doris A Day, where he will be painting live directly on to our core product adding a new dimension to the show and the garments.

Question:

Who would you like to see wearing John Smedley?

Answer:

As I go through my head of the people I would love to see wearing John Smedley – Daniel Craig, Paul Weller, The Beatles, Ronnie Wood, Sean Connery, Eddie Redmayne, David Beckham and Idris Elba – all of them have. But it would be great to see some more British stars and more royals championing our knitwear like Tom Hardy, David Gandy, Prince Harry, John Boyega, Damian Lewis, Kit Harrington or Christian Bale.

Question:

What can we expect to see next from John Smedley?

Answer:

The future for John Smedley is always developing as we are always trying to progress our craftsmanship, and bring a contemporary edge to the timeless and elegant design. We will be pushing the techniques and fibres to the limits and making sure we bring the most luxurious and timeless products to our customer. Fashion can be seen as becoming too throwaway. We are here to make knitwear that goes beyond trends where true craftsmanship is everlasting.