Manchester School of Art – "Answers"
There was a definite sense of anticipation as the crowd began to settle for Manchester School of Art's showing at this year's Graduate Fashion Week. Ambiguously titled "Answers", the show did not disappoint, with each student's showing having a recognisable creative voice. The sheer volume of varying styles on d isplay bore testament to this but as always, personal highlights began to emerge.
First, we fell in love with the hot pink statement pieces of Camilla Grimes, whose huge oversized bomber with fur hood featuring garish hairless cats instantly drew comparisons with Markus Lupfer's SS14 kitty print. Masses of fur were juxtaposed with intricately embellished sequin shorts and tops, sports luxe meeting Barbie in this luxurious silver, pastel and pink love affair. Pretty in its ugliness, the larger than life collection was like the Clueless cast on hallucinogenics – just bigger, better and bolder.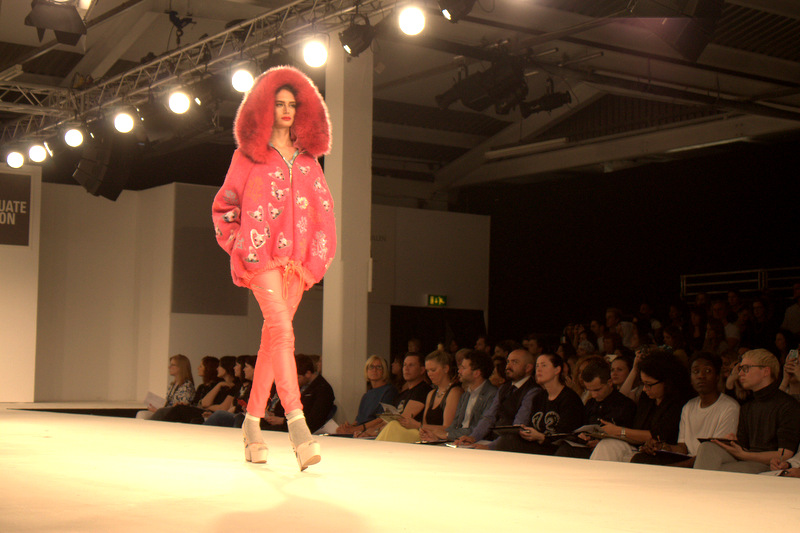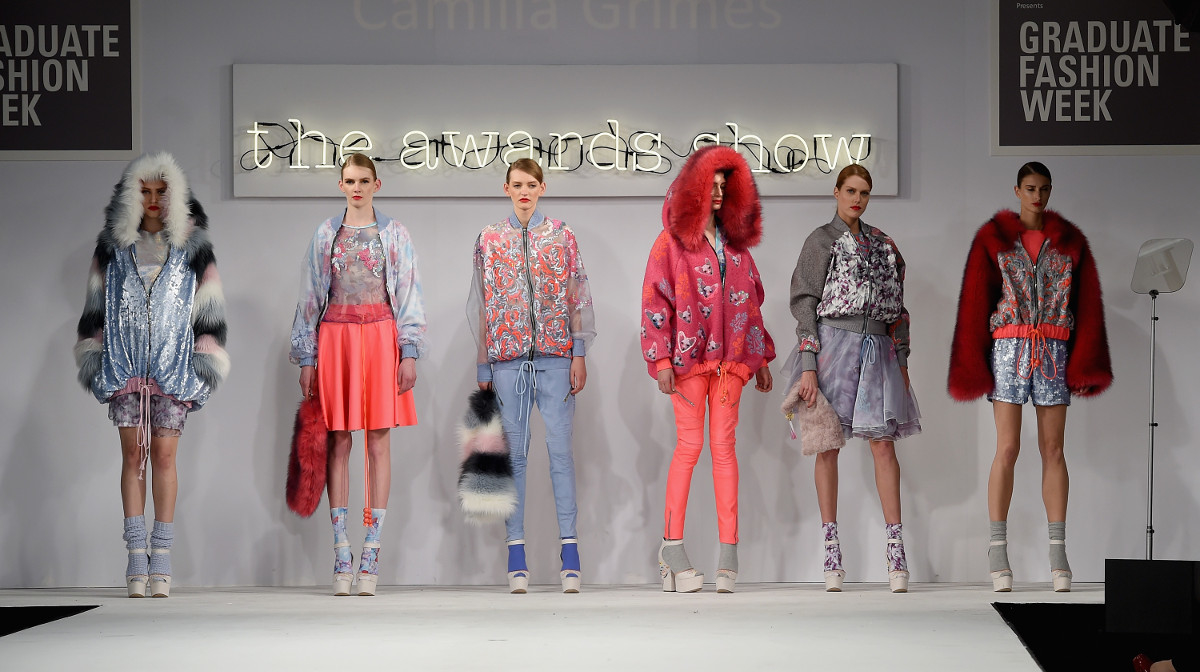 Double denim at one time appeared to be the ultimate fashion faux-pas but Jessica Campbell told us otherwise with her fashion forward menswear collection. Featuring printed blue denim, on denim, on denim – we admired the way she made the fabric work in multiple scenarios successfully. Turned up jeans and brown leather boots with blue laces formed the base of the look whilst crisp white shirts were given a contemporary updates with denim braces and pockets. Knitwear made a welcome appearance, softening an extremely well rounded and thought out collection.