Orla Kiely is known for her themed collections, with impressive set designs at her presentations to match; today's was no exception. The sun was bright and warm in London, providing the perfect backdrop to the colourful Orla Kiely SS16 collection. This season she took inspiration from American photographer Slim Aarons' work in the 1970s, with the models playing the part of Stepford Wives at mini golf.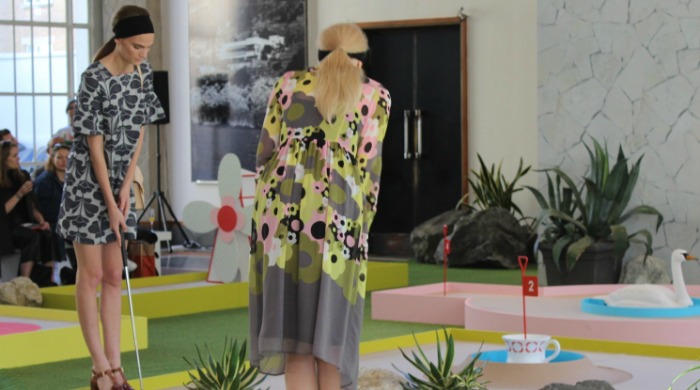 The space in the Royal Institute of British Architects was transformed into an incredibly stylish mini golf venue, complete with Orla Kiely-designed golf bags, spinning windmills and signature stem print sail boats. The models made their way through the makeshift golf course, playing in psychedelic '70s-inspired pieces.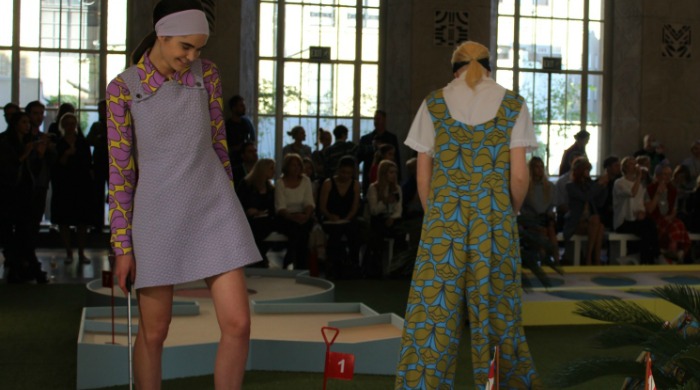 Wide leg jumpsuits in purple and green wallpaper prints were paired with brown T-bar platforms, oversized shift dresses with boxy cross body floral bags, and pinafore dresses were layered over brightly printed shirts. Colours ranged from bright yellow and greens, to pastel lilacs, navy and black, offering bright, romantic and some slightly more sober looks for next season.
Shop the Orla Kiely collection on Coggles >>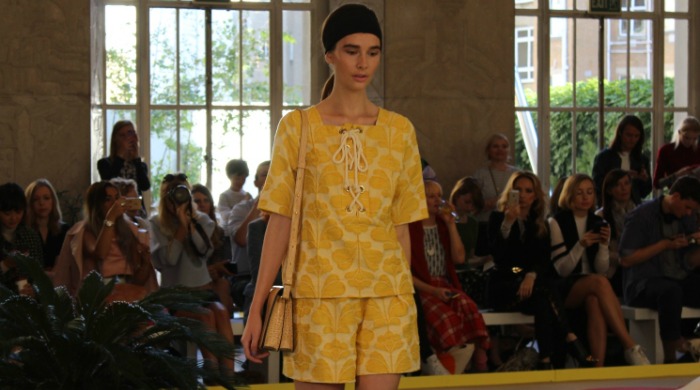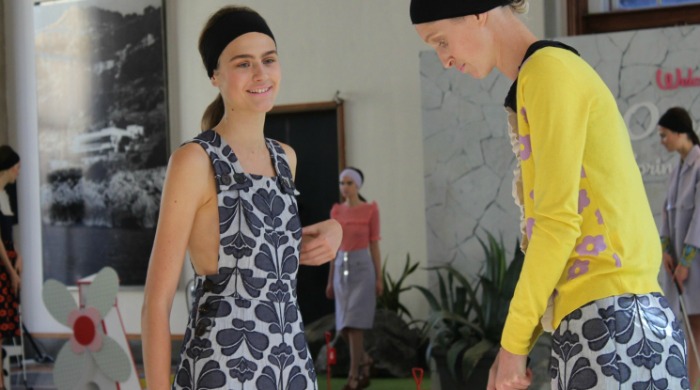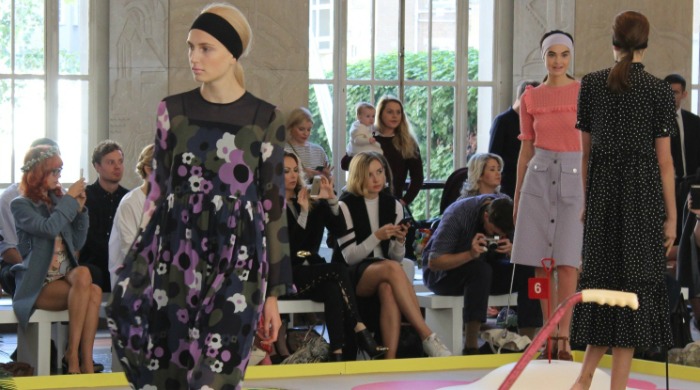 Words and images by Angharad Jones