Set in the beautiful Sackler Gallery nestled in the heart of Kensington Gardens, the Alexander McQueen AW15 presentation took centre stage. Stylishly understated, the collection hung upon two rails, women's to the left and men's to the right with accessories on show in a gallery-esque setting at the back of the room.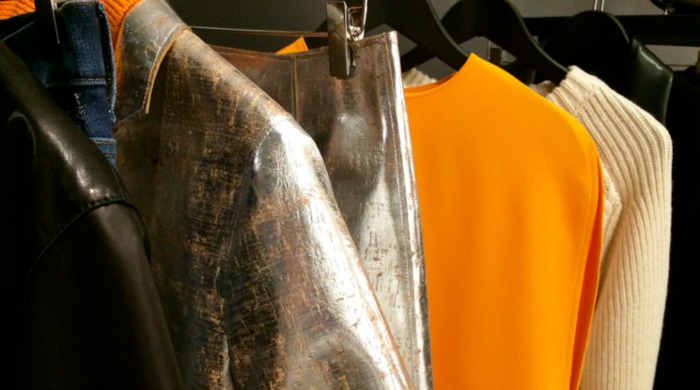 Presented on industrial rails and rigging with the exposed brickwork of the gallery further adding to the factory feel. The collection itself was decidedly wearable with every piece open to a wealth of styling opportunities. Separates and layered pieces are key to the Alexander McQueen AW15 collection with skirts, culottes, shirt, polo necks, jackets and jeans making up the bulk, with dresses more scarcely seen.
The base of the palette followed suit with Autumn/Winter trends showcasing a host of slate grey, navy blue, tan and black in leather, denim and wool. Brightly coloured accent pieces were dotted throughout the collection with a bright tangerine orange appearing throughout, layered under tunic dresses and in knitwear, and a hot pink shade featuring in sports inspired pieces and as an accent colour on knitwear.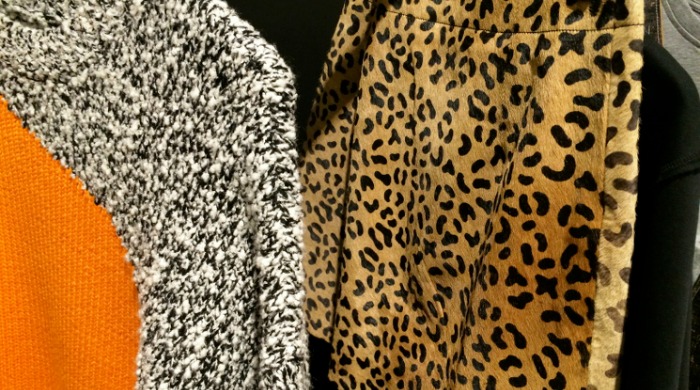 Standout pieces within the collection were crafted from cork then covered with silver foil to create a cracked leather effect, alongside this leopard print jackets and skirts added an extra level to the collection, taking the spectrum from tan, through leopard and into tangerine.
Seventies influenced were prevalent throughout with high turtle necks, tan leather and cream knitwear nodding to the decade. Nineties influences also shone through with denim and sports luxe pieces. Leather 3/4 length culottes in a range of shades (including black and cream) caught our eye immediately, they will be at the top of our list as soon as the AW15 collection lands.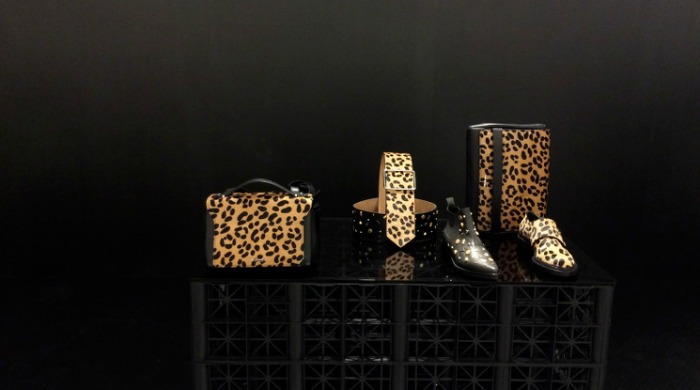 Incredibly wearable and easy to style, this collection doesn't scream out for immediate attention but instead will fit seamlessly into your wardrobe for seasons to come.