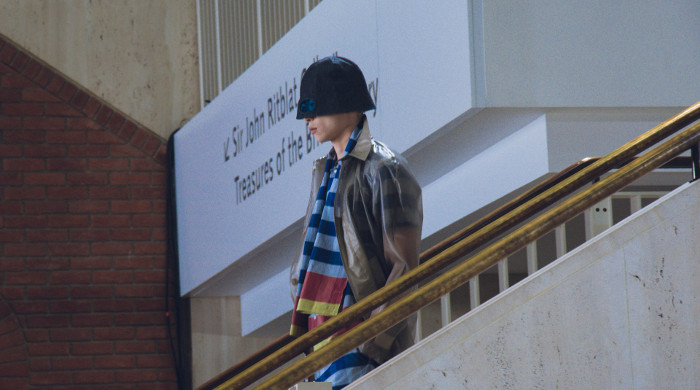 The opening show of the fifth London Collections: Men took place in the beautiful surroundings of the British Library, the models making their way down the staircase overlooked by disembodied busts and an awaiting audience.
The YMC SS15 collection reflected the classic yet functional surroundings of the library, with staple, transitional pieces to a stand-out crimson two piece.
Cotton shirts, relaxed fit chinos, lightweight showerproof jackets and drawstring shorts were the order of the day. Opaque waterproofs layered over stripes were accessorised with bucket hat balaclavas.
The colour palette revolved around navy, crimson, white and beige with the odd yellow stripe adding another dimension to the pieces.
Attention to detail is always key with YMC, small details are transformed to create a feature, from the mitten shaped pockets on the thick jersey bomber to the rainbow striped flash appearing under the buttons of a white shirt.
Wearable, simple and erring on the side of casual, this collection is crying out for you to make it your own. Layer up a shirt over a tee (with the top buttons done up of course) or keep it simple, perfect for laid back, casual Spring look.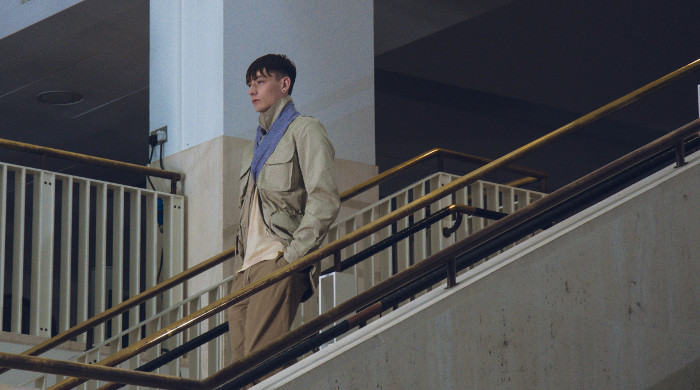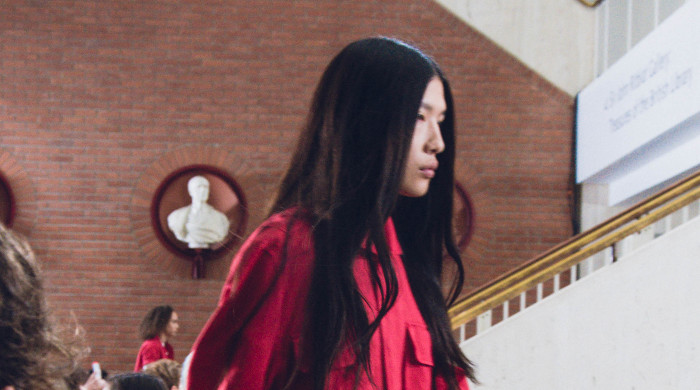 Photography by Sophie Trott. Words by Clare Potts