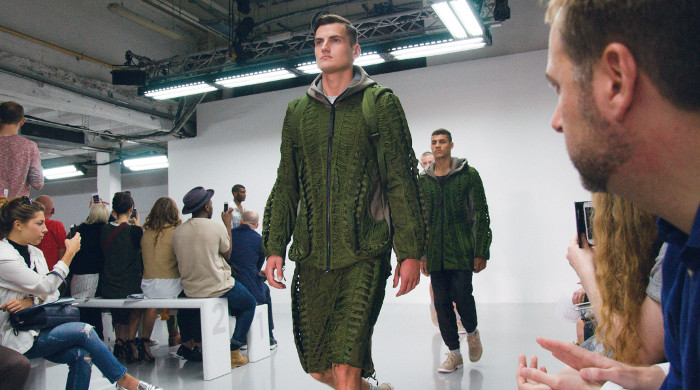 With a nod to aviation and a playful nostalgia running through the collection (even from the build-your-own balsa wood show invite) Christopher Raeburn SS15 stayed true to the brand's roots whilst experimenting with digital print, weaving and performance sportswear.
With a military theme running through the collection, the colour palette reflected this with khaki green and black pieces appearing throughout. The most prevalent colours however are bright orange and light hues of grey, muted but bright for Spring/Summer.
These colours shape shifted from showerproof, functional jackets and tailored leather bombers to intricately woven two pieces in deep green and digitally printed tees and sweats.
Accessorised with trademark Raeburn backpacks, sneakers reminiscent of a French army boot, ankle socks and high peaked baseball caps.
Devoted Christopher Raeburn fans will not be disappointed with the new collection, but it will also open up a whole new audience with the new additions to the staple pieces. Ranging from the wearable, every day pieces to the stand out, statement pieces.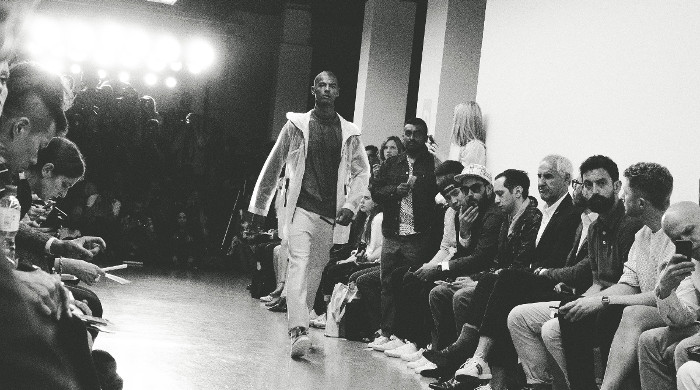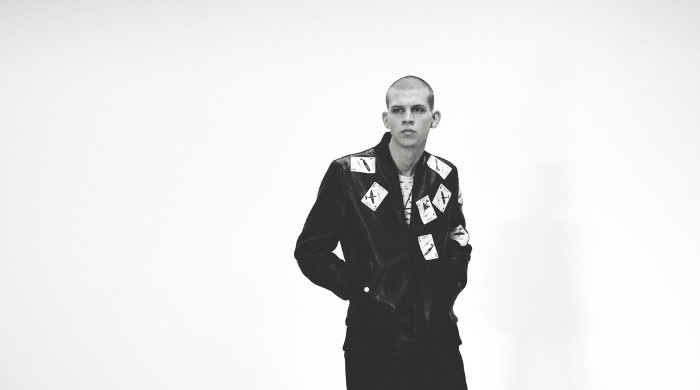 Photography by Sophie Trott. Words by Clare Potts