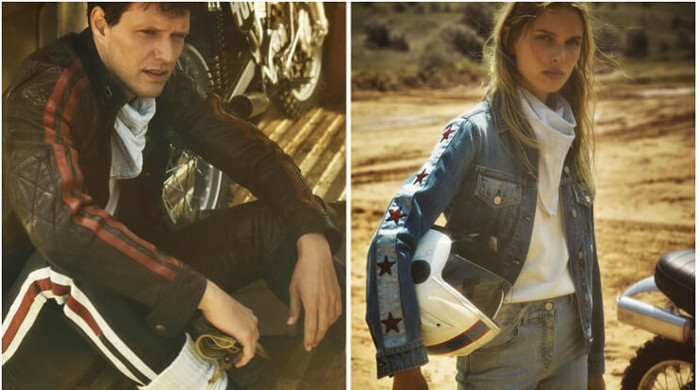 Belstaff has a rich, unique history and always manages to successfully dip into its extensive and iconic archives season after season. Founded in 1924, the British brand is renowned for its leather motorcycle jackets and affinity with motocross and biking legends – which is exactly where inspiration came for its SS17 collection.
Referencing Bruce Brown's 1971 film On Any Sunday, the collection was all about how bikers dress both on and off the tracks, and the carefree attitudes that go with it. The documentary followed motorcycle racers (Belstaff collaborator Steve McQueen among them), showing the different talents and skillsets needed for the different types of racing – and is often referred to as the most important motorcycle documentary ever made.
The film itself is classically '70s, with washed-out colours that formed the basis of Belstaff's collection. As well as the colour palette, the collection takes inspiration from the late '60s and early '70s, when riders started to customise their racing leathers – thanks to new leather dyes and patterns. The result is classic leather jackets with additional star prints, racing stripes, while lighter colours have been introduced in light denim jackets, white biker trousers and cream lightweight knits.
Other highlights of the collection include the pit crew suit, created in homage to racer mechanics in the '70s, and the use of camo print and khaki in durable jackets.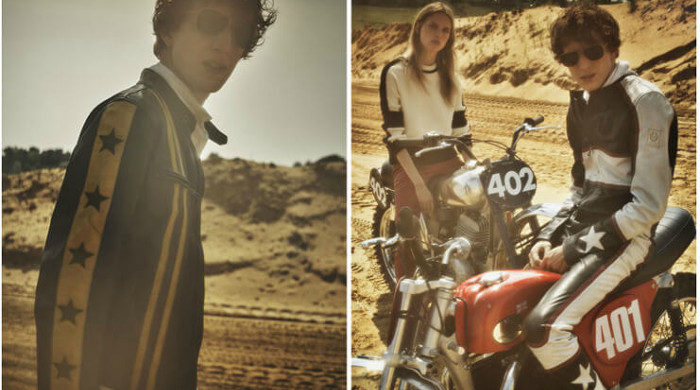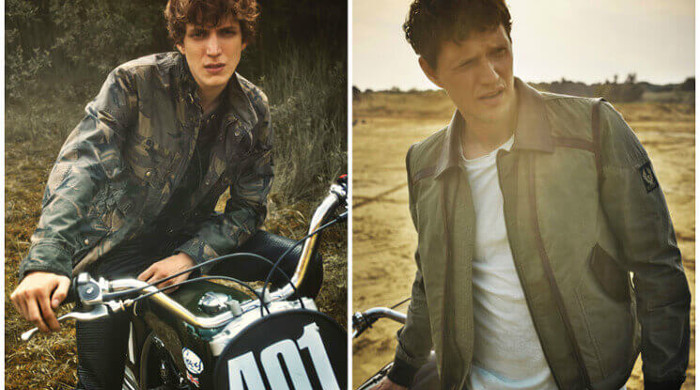 Words by Angharad Jones. Images property of Belstaff