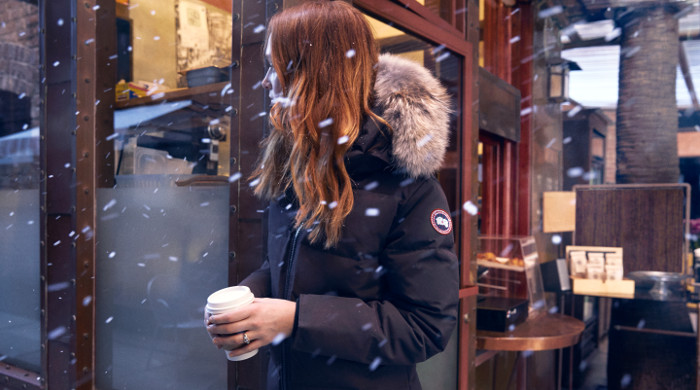 Canada Goose is one of those brands that's synonymous with the country it comes from – and is named after. Creating outerwear designed to combat harsh Canadian winters, Canada Goose coats and jackets come lightweight or down-filled, with fur trims adding to their warmth and comfort. Their classics designs and sleek aesthetics make these coats just as wearable in the city as they are in a snow-filled Canada, creating the ultimate winter coat.
The story begins in 1957 when Polish immigrant Sam Tick founded Metro Sportswear Ltd., making woollen vests, raincoats and snowmobile suits, branching out into down-filled jackets in the early '70s.
Those down-filled parkas became one of the brand's staple products, so much so that they got their own name: Snow Goose. They were originally manufactured for Canadian Rangers and local police, but were catapulted onto the world stage in 1982 when Laurie Skreslet became the first Canadian to summit Mt. Everest – wearing a custom parka by Metro Sportswear. The brand's link with adventure and expeditions has continued to thrive, partnering with world-record holding musher Lance Mackey, long-distance runner Ray Zahab and Antarctic scientists.
In the early 1990s, those jackets made their way to Europe but there was one problem – Snow Goose was already a registered name. Canada Goose was born.
Despite its global expansion, Canada Goose is still committed to being 'Made in Canada', as well as continuing to be family-run and establishing resource centres in the Canadian Arctic that supply free fabrics and materials to Inuit sewers. Canada Goose is set to only grow and get bigger, constantly adding new designs to its range – but its original values will stay intact.
Shop the Canada Goose men's collection on Coggles >>
Shop the women's collection on Coggles >>