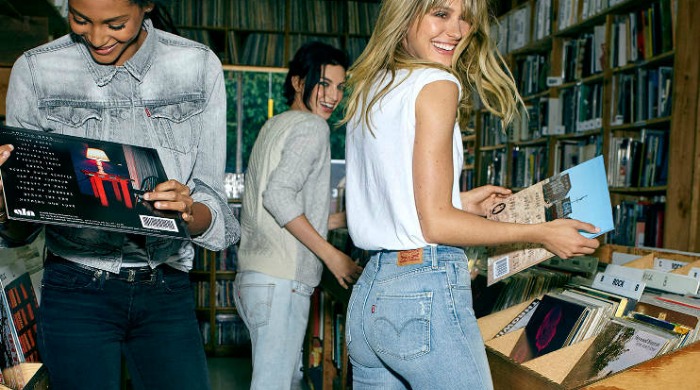 Jeans are much more than just jeans – they're the one piece of clothing that really represents the cultural, economic and technological change that has taken place in the past hundred years; from the original Levi's 501s designed for miners in the 1870s, to bell bottoms a century later, and the increasing amount of fits, washes and styles on offer today.
One of the biggest changes that jeans have gone hand-in-hand with, is women's position in society and a move towards equality between the sexes. After years of only being worn by men, 1934 saw the creation of 'Lady Levi's' (also called Lot 701) by Levi Strauss & Co., the world's first pair of denim jeans for women. Designed for women working on farms and ranches and for holidays at dude ranches, they liberated women at a time when trouser styles were few and far between, and were considered decidedly unfeminine.
Following the second world war, though, women were expected to don the role of the doting housewife and adopt a 'feminine' image to boot – which meant jeans were a no-go. It wasn't really until the 1960s that jeans were embraced by women once again, and they became the symbol of empowerment, women's rights and cultural revolution. In the early 1970s, Vogue featured blue jeans on its front cover for the first time, firmly cementing their fashion status and planting jeans into every woman's subconscious.
Today the array of women's jeans is endless – from flared to skinny, boyfriend to girlfriend and black to indigo. But Levi's is going back to the beginning with its new 700 series, a collection inspired by the very first jeans that came into existence over 80 years ago. Organised by leg shape, there's a jean to suit almost every body type in this collection, and is set to revolutionise the way women wear jeans – just like that first pair did all those years ago.
The 700 series is coming soon to Coggles, but shop the rest of the Levi's women's collection here.