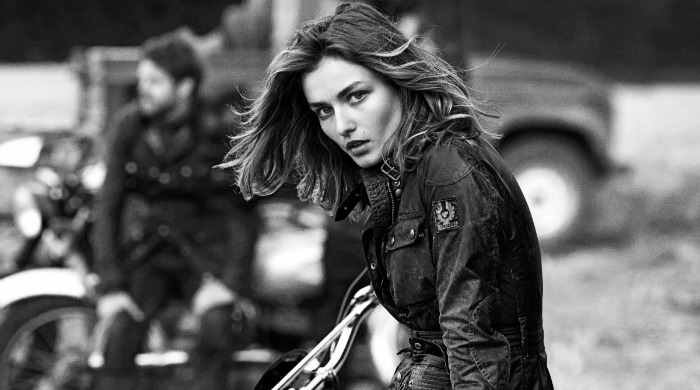 A global British luxury lifestyle brand, Belstaff is a name that is steeped both in heritage and a sense of adventure. The fearless explorer and style icon alike have discovered Belstaff's rich history and archive, epitomised by iconic jackets, an approachable luxury and distinctive edge.
Founded in 1924, in Stoke-on-Trent, Staffordshire England, with the innovation of the first water resistant wax cotton, Belstaff quickly became embraced by a group relishing the freedom and daring that the fabrics allowed. Over the years, the great and the good have worn the brand from historical titans T.E. Lawrence, Amelia Earhart and Che Guevara to more modern names like David Beckham, Jemma Kidd, Sarah Jessica Parker and British trial racer Sammy Miller. Belstaff's classic belted 4-pocket jacket became an instantly recognizable stable for the racing set throughout the 20th Century and it's connections as a brand to Moto have continued ever since.
Bought in June 2011 by the Swiss luxury brand leader, Labelux Group, Belstaff has been re-launched and firmly positioned as the British luxury lifestyle brand with multiple product categories including women's and men's ready to wear, outerwear, handbags, shoes and accessories. Today, Belstaff is headquartered in New York and London and showrooms in London, New York and Milan.