Sandals are an absolute wardrobe must for the summer. Whether you're old, young, male, female, have narrow or wide feet, they're a necessity. With so many styles available it can be tricky to know which is the best style for you. The ugly sandal? Chunky or flat? With socks? Gladiators? We've narrowed down our top five most comfy sandal brands for all occasions. Whether you're going for a casual rendezvous with a friend or going for a summer's walk through your local park, these are the sandals for you this summer.
Best Summer Sandal Brands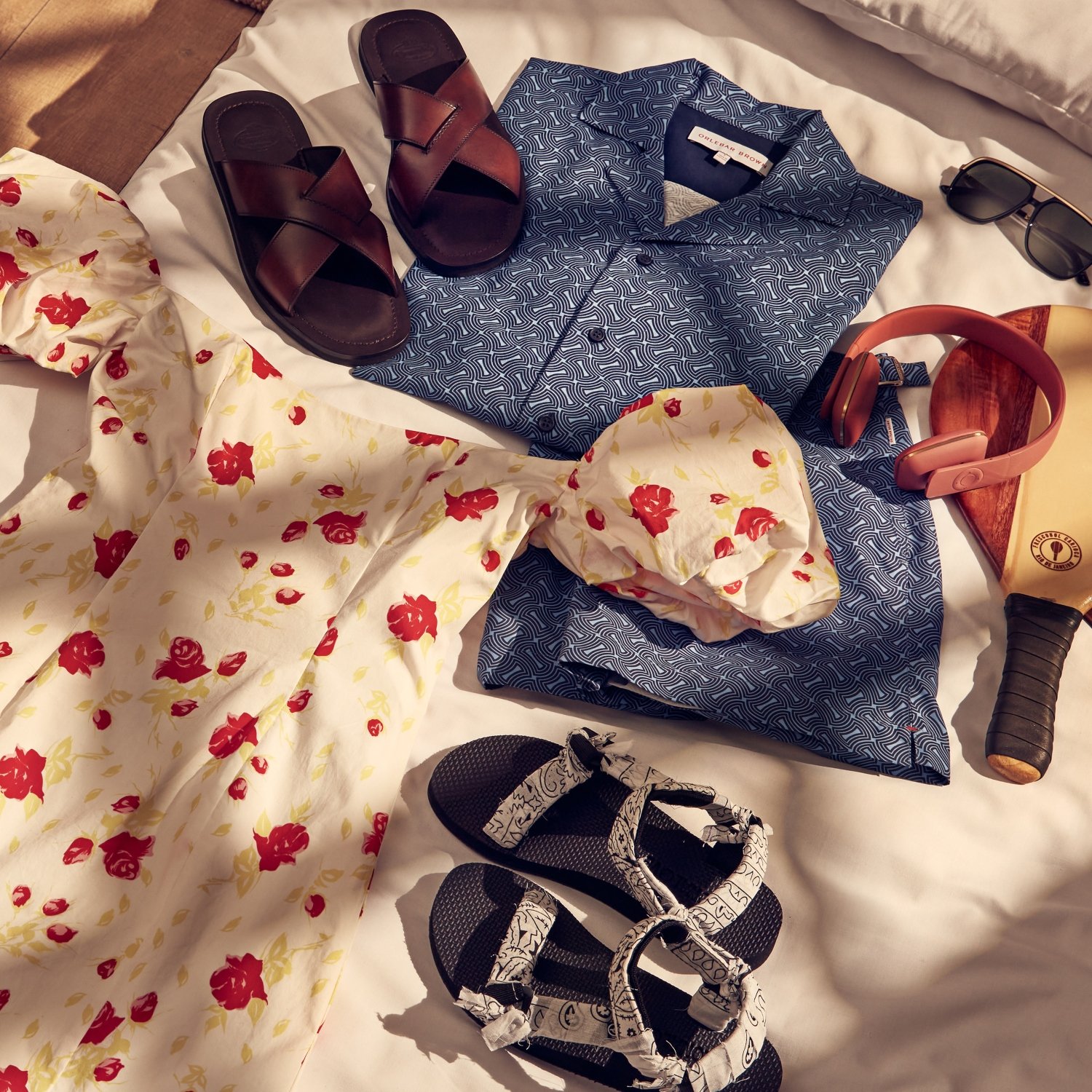 Best sandals for walking
#1 Birkenstocks
Birkenstocks are the original summer sandals for their versatility, durability and simple aesthetic. Style with dresses or skirts on a hot summer's evening or pair with denim for an effortless look. The durable leather of the iconic Arizona Birkenstock means your sandals are designed for longevity as well as benefiting from their timeless style. Perfect for the whole family, the German brand has been catering for our summer needs since it was founded in 1774. Synonymous with travelling as much as they are fashion these are the ultimate versatile sandals. Available in a range of colours, materials and designs Birkenstock anatomically-moulded cork-latex footbed ensures comfort as it moulds to the shape of your foot. Single or double strap options over the foot arch allows you to move freely and slip on and off as you please.