Located just a boat ride away from the bustling city of Stockholm, the Stockholm archipelago is a warren of thousands of rocky isles covered in forests, wildflowers and villages comprised of little red wooden cottages. This is traditional Sweden at its best; a place that embraces nature and culture and provides the ultimate peaceful getaway for city dwellers.
On an island in the archipelago, Swedish studio Arrhov Frick Arkitektkontor has recently created a new addition; a modern wooden cabin that takes elements of old Stockholm and new. Using stilts, the cabin is elevated on a rock face above the tree tops, allowing the house to blend into its surroundings whilst also offering views across the Baltic Sea.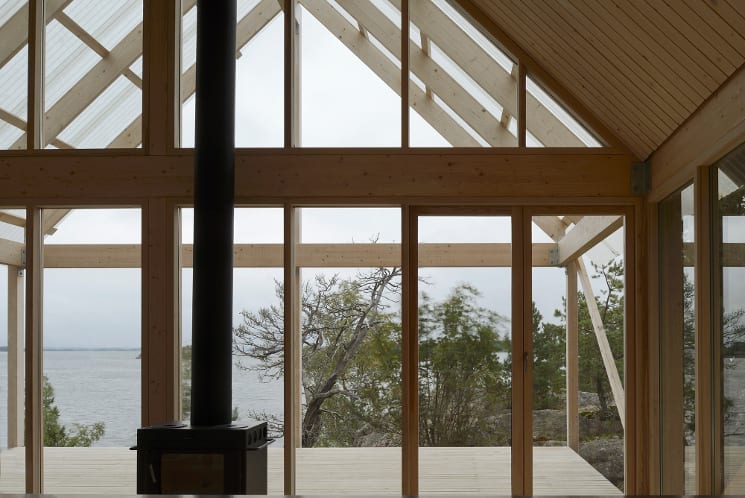 The landscape is rugged and unspoilt so the architects wanted to create as unassuming a space as possible, using the surrounding pine trees to disguise the structure at different angles. The design is basic – the frame is made from timber and the roof is made from white corrugated metal – to accommodate for budget and ease of transporting materials to the island. Despite its simplicity – or perhaps because of it – this is a design that works in that minimalist Scandinavian way.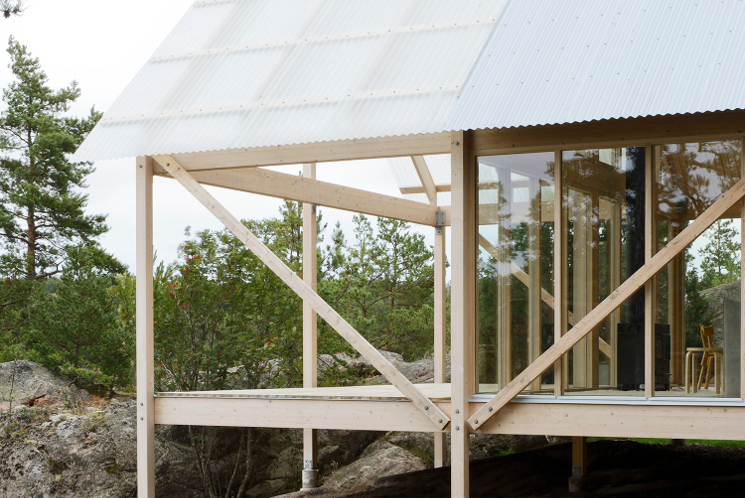 Inside, the house (built for a family of five) has an open-plan living space, outdoor terrace – covered by a semi-transparent roof for the colder months – and sleeping areas.
To see more from Arrhov Frick Arkitektkontor, visit the studio's website.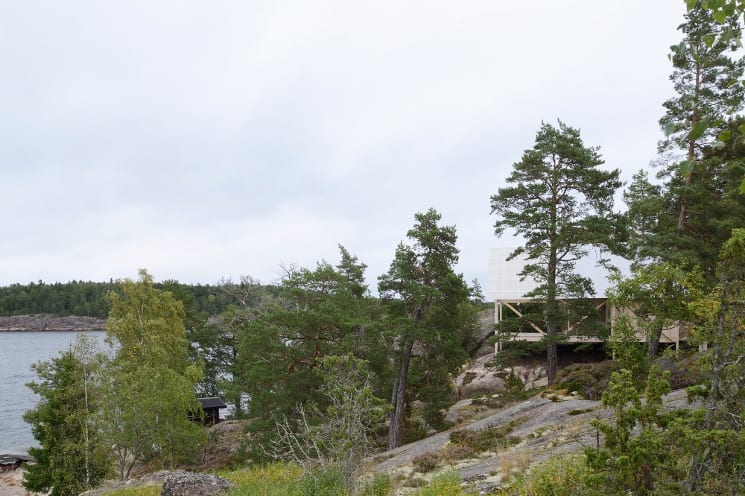 Words by Angharad Jones. Images by Mikael Olsson, courtesy of Arrhov Frick Arkitektkontor