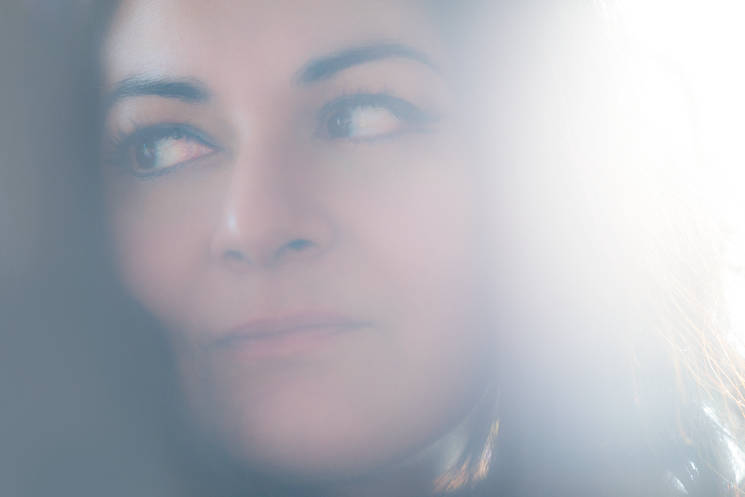 British composer and sitar player Sheema Mukherjee has been a regular in musical collective Transglobal Underground and a key member in The Imagined Village project, as well as a collaborator with musicians all over the world, since 1998. Having been influenced by both North Indian classical music as well as a variety of western music, Sheema has a distinctive sound that allows her to work across many styles and genres. In the past, she has worked with the likes of Noel Gallagher & Cornershop, Martin Carthy and Bobby McFerrin. This year, Sheema's performing at Eroica Britannia for the first time – we sat down with her to talk about her music, her career highlights and her new, debut solo album.
How would you describe your sound?
I'm told my style is quirky-eclectic. Not sure really what it means except it's probably just a bit odd!
You were brought up between Britain and India – how have those two cultures influenced your music?
Both cultures have really influenced the music I play – Indian classical music is strongly based on colouring the emotions/moods etc. Having been born here in multi-cultural UK, I heard a great variety of music growing up – from reggae/ska to Elgar; I suppose this is what has popped out! My instrument of choice is the sitar – my uncle was a great master of the sitar, the late Pandit Nikhil Banerjee, so I studied with him.
You've performed with lots of artists all around the world – what has been the highlight of your career so far?
On tour with Jimmy Page and Robert Plant was an eye opener as it was a huge stadium tour; performing with Courtney Pine was also amazing; and , of course, working with Martin Carthy and the Imagined Village, which were my first steps into traditional English music!
Your debut solo album, 'Sheema', was released last year. Can you tell us a bit about it and the recording process behind it?
It was the label ECC100 that helped me put my music out. I was always committed to using live musicians, but it was proving too expensive and complicated as I had a busy touring schedule. Everything on the album is live and it is on vinyl with a USB stick. I love the artwork, cover and pictures by Gavin Evans and Simon Richmond taken on a recording trip in India!
How has your music changed since you first started out? Are your influences still the same?
Although my musical core is basically the same, with travelling and performing my influences have changed, as have I. Life for a musician is often a struggle when ideal changes to reality. But we are compelled to create and those who enable this process for all artists are very special!
You're playing at Eroica Britannia this year – what are you most looking forward to at the festival?
I have looked at the festival online and it looks like a lovely, 'user-friendly' festival. It seems unique… and I spend most of my summers in festivals all over the world!
What can we expect to see next from you?
I am composing the music and developing the massage treatment (four handed) for an Indian Spa for Lush Spas. My album is also going to be released on CD with two extra tracks. All exciting stuff!
To find out more about Sheema Mukherjee, go to her website.
Image courtesy of Sheema Mukherjee. Words by Angharad Jones