Jason Mark Angsuvarn grew up in Southern California, he founded his eponymous shoe care label back in '07 and now lives in Los Angeles – where JM is headquartered. For Jason, the lack of cleaning solution good enough for his prized sneakers was all it took for him to hit the market with the Jason Markk brand, which is now trusted by sneakerheads all over the globe.
With flagships in LA & London, Jason Markk's brand is now the go-to name for sneaker care, maintenance and resurrection.
As a stockist and an even longer-time fan of the brand, we sat down with Jason to ask him a few questions about his top tips, starting a global business and planning for a more sustainable future.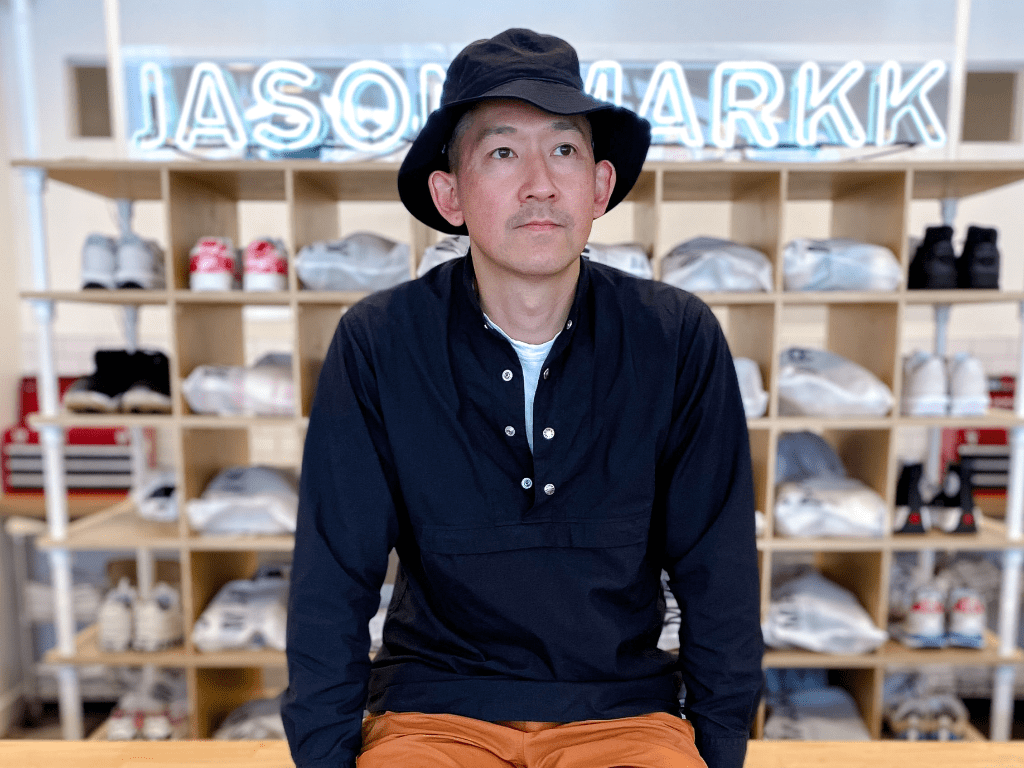 Hey Jason! Firstly and straight up, we want to know where your love of shoes came from…
I grew up in the South Bay and I was into basketball and hip-hop when I was a kid. Naturally, I think sneakers go hand-in-hand with both of those cultures!
What was it like growing up there?
Growing up in the South Bay was a great experience. The South Bay is an interesting mish-mash of cultures. It's where the beach, suburbs and inner cities collide. I'd say it's pretty diverse in its ethnic makeup and because of that, you've got a plethora of amazing places to eat – especially Asian food.