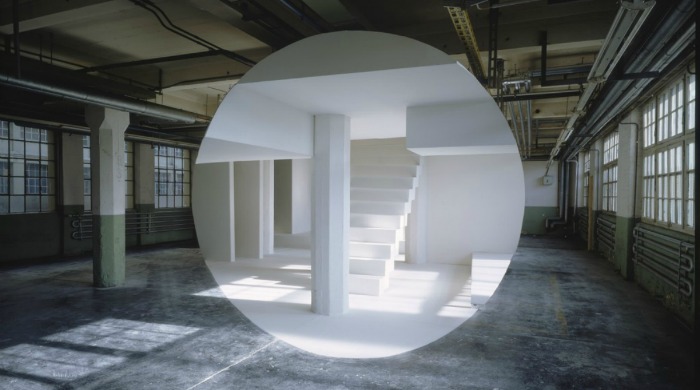 Georges Rousse's career as an artist began when he received a Kodak Brownie camera for Christmas when he was nine years old. Since then both the camera and longing to create has never left his side.
Based in Paris, Rousse is surrounded by inspiration and outlets for his passion. His work comprises of a blend of photography and installation, to confuse the viewer and make them question what is real and what is perceived, imagine a hall or mirrors with an artistic twist. Rousse adds an extra dimension to an already three dimensional space making the viewer play his visual game.
For more information and to see more of his work, visit his site here.