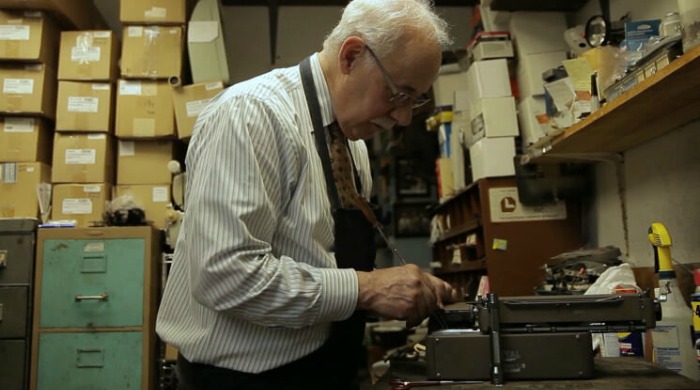 Once an innovative way to write a document, letter, book or article, the typewriter now seems like an historic relic best left to the 20th century compared to the increasingly digitalised world we now live in, with its computers, tablets and smartphones that are constantly pushing the technological boundaries.
But like the resurgence in vinyl and that wish for the physical record and unrefined, old-school sound that comes with it, the typewriter doesn't show any signs of falling completely out of use just yet. The Gramercy Typewriter Company is testament to that. Founded in 1932, the small New York City-based shop has been run by three generations of the Schweitzer family, using their niche skills to maintain these complex machines.
Created by Huck magazine, this film explores the shop, and the relationship of father-and-son and business partners Paul and Justin Schweitzer – focusing on the skills that Paul is passing down to his son and keeping the typewriter industry alive.
Both a portrait of a disappearing technology and an intimate look at a family relationship, the short film is a unique insight into the world of typewriters and the people who are genuinely passionate about what they do.