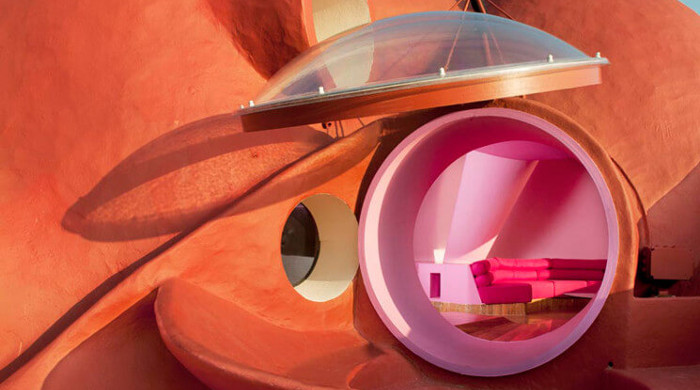 Designed by Hungarian architect Antti Lovag and created in the early 1970s for industrialist Pierre Bernard, Maison Bernard draws inspiration from the nature that surrounds it. Located in the South of France, it was the architect's first built project (he later went on to design Pierre Cardin's iconic Cannes home) and was designed in retaliation to the strict conformity of Modernism.
The form of the house was shaped organically on site, creating bubble shapes that were then brightly painted, resulting in one continuous form. Inside there are no defined spaces, rather rooms that merge into each other – adding to this sense of organic continuity. Following Pierre Bernard's death in 1991, the house has been managed by his children and has since been opened to the public.
The house has just undergone a five-year renovation of French architect and 2016 Jane Drew prize winner Odile Decq. Working closely with Isabelle Bernard, Decq created a new colour scheme for the house, as well as interior and exterior furnishings. Many of the original craftsmen that were used by Lovag worked on the project, adding in bright colours to inside and outside the house to accentuate the creativity and individuality of the space.
To see more, visit the Maison Bernard website.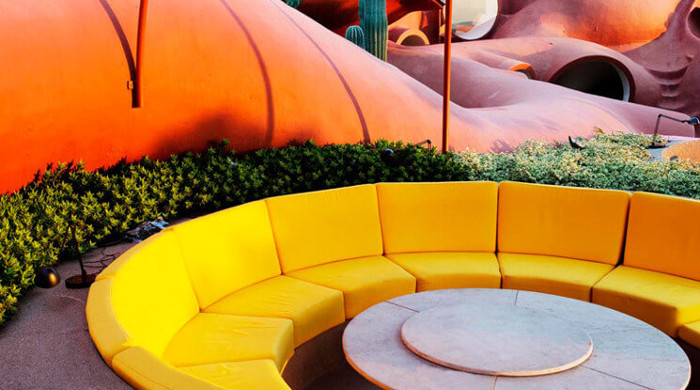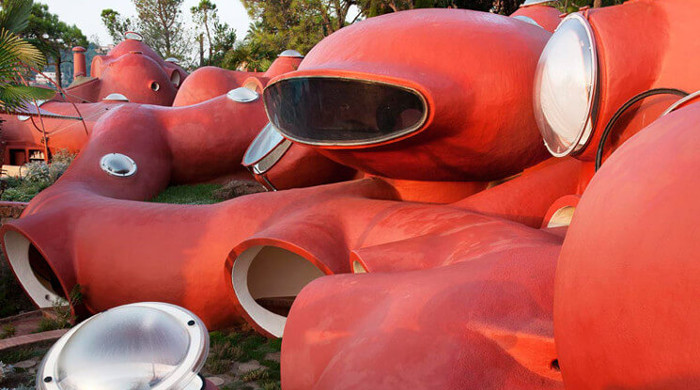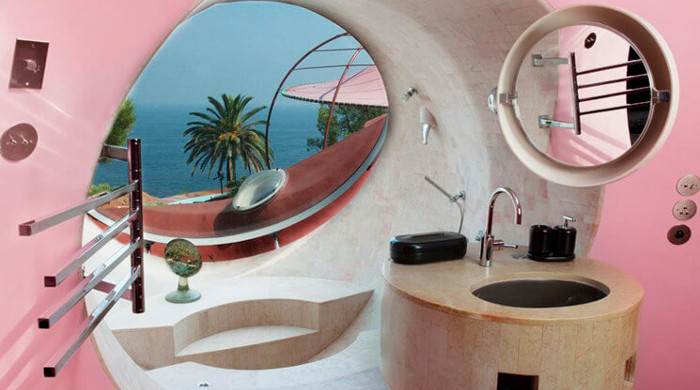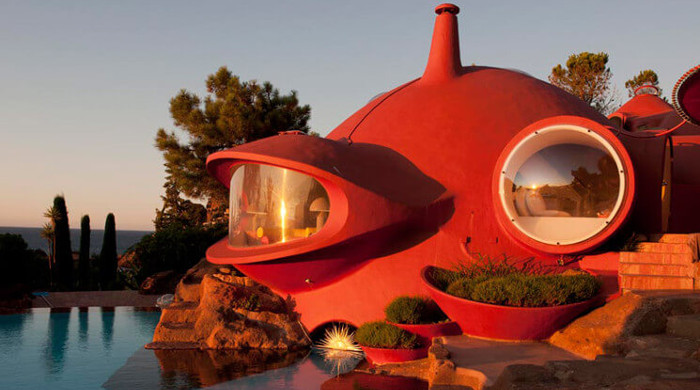 Words by Angharad Jones. Images property of Yves Gellie/Le fonds de dotation Maison Bernard