The iconic faces of Fornasetti has made the scented candle maker a favourite when adding luxe to your living room. Famed for their eclectic design, rich history and quality craftsmanship, Fornasetti offers a range of wallpaper, home fragrances, home furnishings, ceramics and accessories all in their signature quirky style. Enhancing our interiors with a piece of art as well as filling our humble abodes with premium scents, these candles are crafted by master perfumers and partner with some of the worlds most prestigious retailers across the world. Read on for why Fornasetti candles are worth the investment.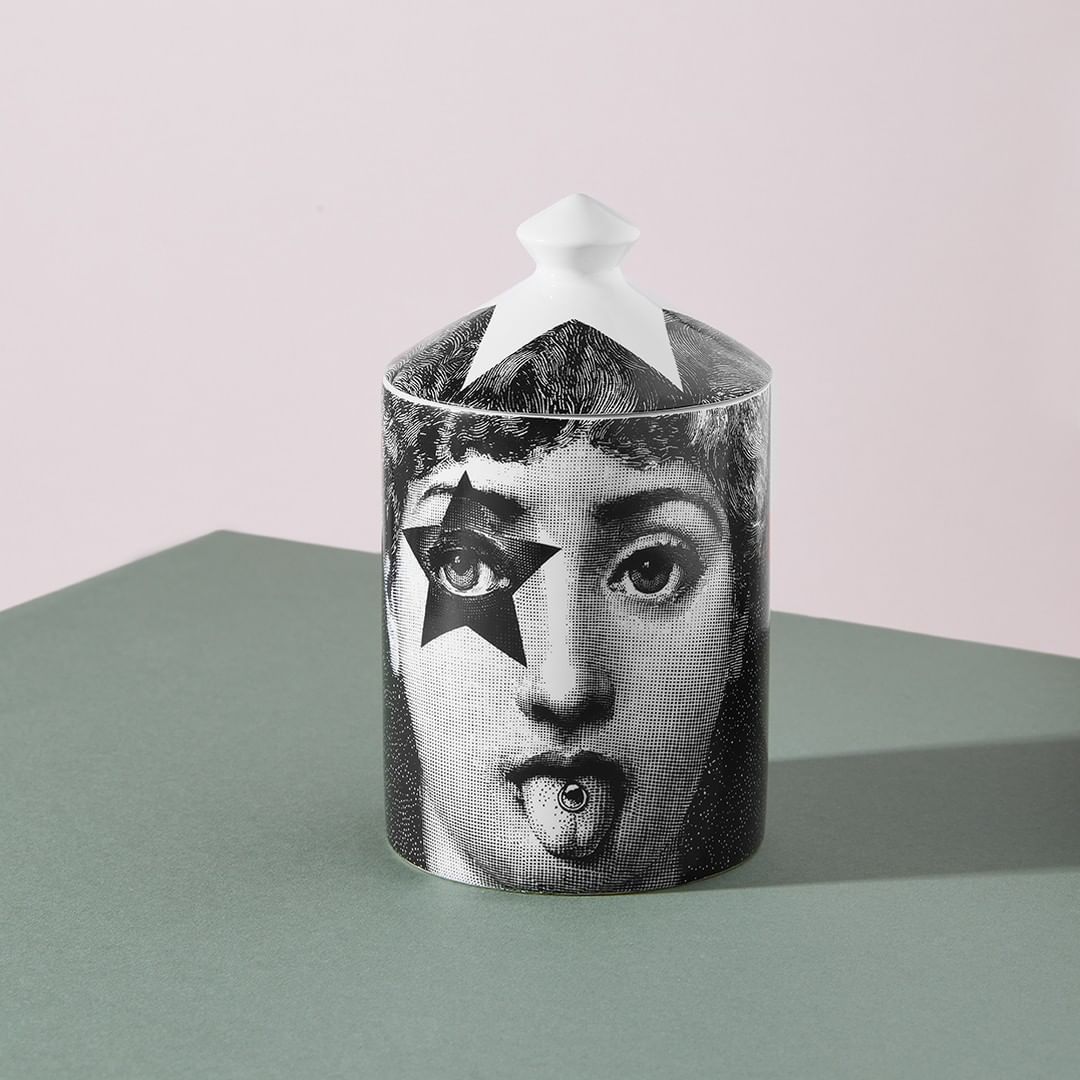 #1 Who is Piero Fornasetti?
Italian artist Piero Fornasetti is famed for his considerable contribution to design and the arts. Born in one of the design capitals of the world in 1913, Piero's distinctive style in painting, drawing, design and graphic design has consequently upheld his popularity for over a century. Rewind back to the 1950's and Piero Fornasetti founded his eponymous label which ran as a design and decorative arts atelier based in Milan. The meeting of Gio Ponto, an Italian architect, industrial designer, furniture designer and teacher, was a pivotal moment in the creation of the brand. Gio encouraged Piero to follow his intuition as the pair shared a creative and cultural affinity. It wasn't until 1952 that Fornasetti started to create his signature Lina Cavalieri designs which now span over 500 variations.
#2 Who is Lina Cavalieri?
Lina Cavalieri was an Italian operatic soprano, actress and monologist who features heavily in Fornasetti's designs. After admiring Lina in the magazines of the early 1900's, Fornasetti became fascinated by her complexion and unexpressive stare. After becoming captivated by her, Piero proceeded to draw hundreds of variations of Lina, from a princess to a bank robber and everything in between. Starting the collection with a single plate, Fornasetti now offers a range of over 500 variations of Lina Cavalieri in the form of plates, wallpaper, candles and more
#3 How to look after your Fornasetti scented candle
To maximise your Fornasetti candles lifespan follow the below steps.
Do not extinguish the flame until the full surface area of wax has melted.
Ensure the wick is trimmed to 5mm.
Leave 1/2 inch of wax at the bottom of the container to avoid damage.
Extinguish the flame by dipping the wick into the wax to protect the scent
#4 Fornasetti Fragrance Guide
Otto
Otto is Fornasetti's signature scent, with a smoky smell the sophisticated and warm tones capture the spirit of Fornasetti at work and home. The Otto scent was created by Olivier Polge the master perfumer at the House of Chanel.